The just-leaked Oppo N1 smartphone made waves last week with a risque ad campaign, revealing it as one of the first smartphones to feature a touch sensitive rear panel.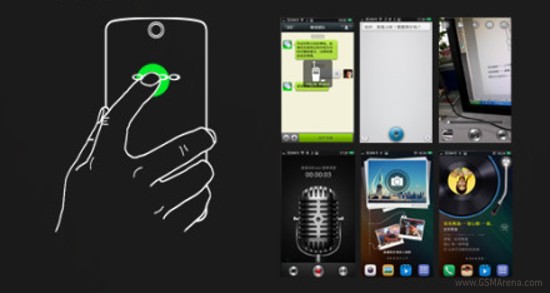 Now, more details have come to light regarding just what you can do with the rear touch panel, including scrolling through homescreen panes and selecting screen elements.
The information is revealed in an Oppo press slide, which is unfortunately in Chinese. Nevertheless, it reveals the rear-mounted panel will let you scroll, click, double-click and long press. You can also bind the rear panel actions to whatever you see fit, and even change tracks on the music player or control the camera.

The Oppo N1 is expected to be officially announced next month, so be sure to check back with us for all the backside touch panel goodness.