The Smartphone Galaxy Note 3 is a smartphone of a couple of personalities – it's great at making your productive and helping you get stuff done, but it's also quite good as a gaming console. The first role is backed up by the S Pen and now the gaming area is getting its much needed accessory in the form of the official Samsung Game Pad for the Galaxy Note 3.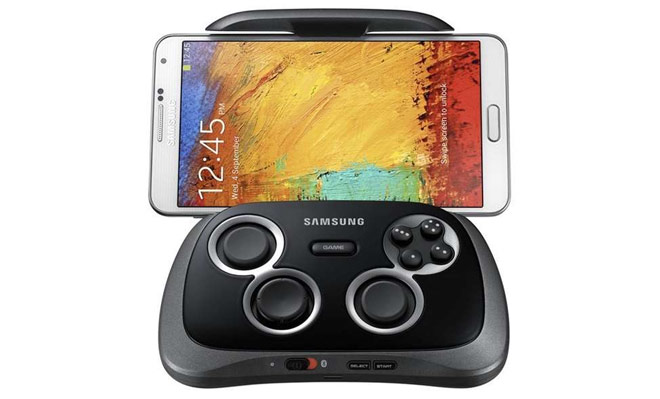 Featuring one-touch NFC pairing via Bluetooth 4.0, the Galaxy Note 3 Game Pad is great for Android gamers who want to experience their games with a traditional gamepad. The gamepad features a dual analog, D-pad and 4 action buttons. On the top, there are a couple of shoulder buttons, while the bottom contains an on/off switch, select and start buttons.

From the back of the gamepad stands a special holder which houses the Galaxy Note 3. The batteries are charged through a microUSB cable, but Samsung doesn't say how long the battery would last.
Still, the Galaxy Note 3 Game Pad will hit UK from Thursday, Dember 19. It'll cost £80, which is quite pricey, though.