Free from Microsoft influence, Nokia quickly reoriented and made its HERE maps available on Samsung devices. And it would have you know it's so much better than Google Maps where the offline mode is "a glorified screenshot."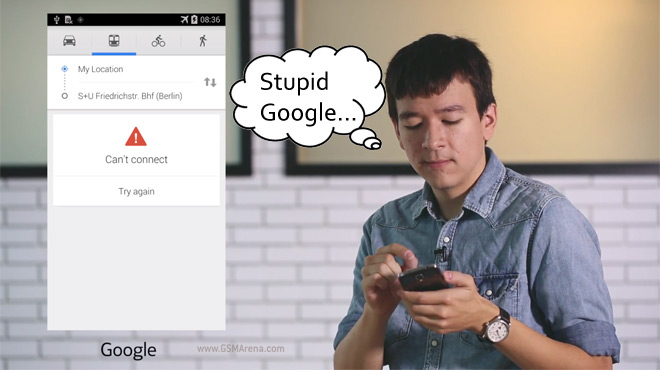 Google is an Internet company so offline mode was never much of a priority, while Nokia has been offering navigation software on its phones since less than 10 people had mobile Internet.
The video shows the Save for offline use feature of Google Maps and points out you can't plan new routes, hence the "screenshot" jab. Google Maps can at least reroute you while offline, which the video conveniently overlooks.
We're willing to forgive this oversight if Nokia hurries it up and releases HERE Maps for all Androids (an in-the-works version leaked recently). For now, you need a Samsung Galaxy or Samsung Gear device if you want to user HERE Maps outside of Windows Phone.