The HTC Nexus 9 tablet is now on sale at BestBuy, but it's a 4-hour deal, starting at 11 a.m. and spanning up until 3 p.m. CT today. In this small timeframe the store has put both the 16GB and 32GB versions of the Google tablet on sale with a $100 price cut.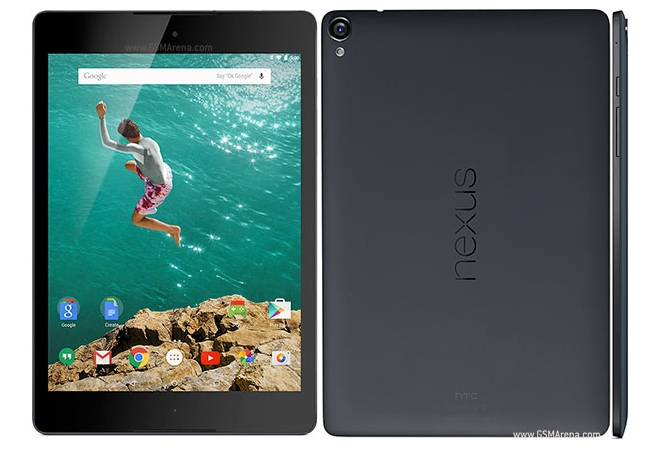 This puts the 16GB version at $299.99 and the 32GB one at $379.99 respectively. Both come with free shipping, but you better act fast if you want to snatch one. The offer comes with two additional accessories, also offered at promotional prices.
The tablet can be bundled with a simple black case, priced at $29.99 or one with a keyboard, slashed down from $129.99 to $97.49.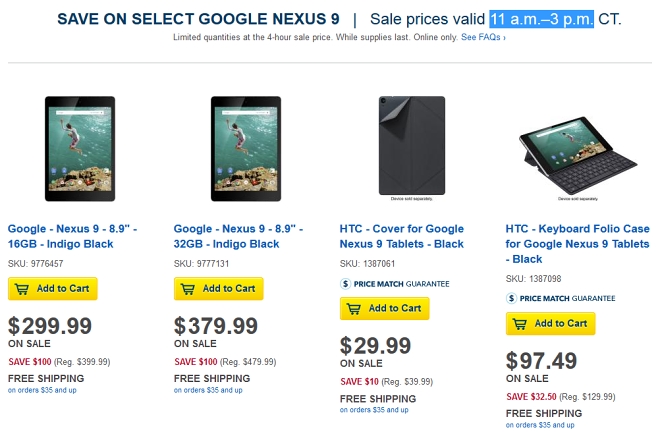 The tablet comes with a 8.9″ IPS LCD touchscreen and a resolution of 2,048 x 1,536 pixels. Under the hood, there is a beastly 64-bit Tegra K1 chipset with Nvidia's own Denver processor. The GPU, Kepler, is also of Nvidia design and it is currently one of the best portable pixel-churning silicon you can get. The device is a perfect all-round companion, really shines at mobile gaming and seeing how it is a Nexus device, already has Android 5.1 Lollipop builds available.
Check out our full review of the Nexus 9 for any additional questions you may have and if you are definitely sold, hurry on to BestBuy's page for the deal.