The next generation of Amazon Kindle Paperwhite e-Book reader is going to feature a 300ppi screen and a lighter shell, insider sources claim. The higher pixel density display of the next Kindle Paperwhite is also going to be complemented by enhanced typography.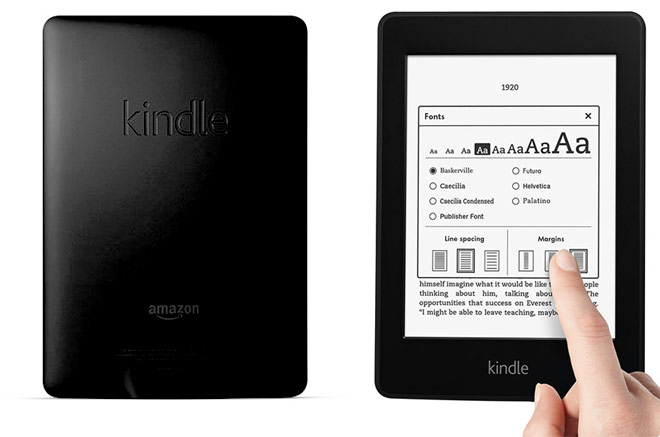 In comparison, the current Paperwhite packs a 212ppi display, so the update should definitely make a difference. Moreover, there will be additional hardware improvements over the current model. A prototype unit has been spotted touting a display that's even with the bezels, not recessed. Additionally, Amazon has gone with glass rather than plastic for the display surface. Happily, the weight of the reader isn't affected and is in fact lighter.
The sides will feature a new type of buttons that can be squeezed in order to give a better haptic feedback. The new button layout will allow the page changes to happen without users having to reach over with their thumbs. The overall shape of the next Paperwhite will be more angular with chamfered edges.
On the software side, Amazon will not be doing any major overhauls. The only major addition will be the introduction of a new typeface. If the source of the information is to be believed, we will see the next version of the Kindle Paperwhite hit store shelves as early as next year.