Mozilla is gearing up towards the launch of its upcoming mobile OS by releasing a Firefox OS Simulator as an extension for Firefox.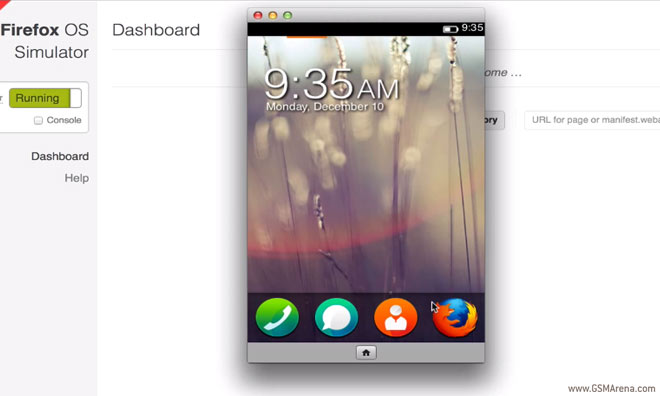 The developers have also updated the browser's Nightly channel with a release needed to allow individual private browsing tabs. Thanks to it, now you won't have to suspend your entire browsing session just to open a single private browsing tab.
Doesn't sound like much, but actually the team behind the feature had to rewrite the entire private browsing system to incorporate it. The feature, among others, will make their way to the stable Firefox channel early next year.
The Firefox OS Simulator extension is rather hefty in size at nearly 70MB and aims to allow developers to test their HTML5 apps before the OS makes its debut next year.
Mind you, the mobile OS simulator is still in active development and despite its version 1.0 number, it's still considered to be just a preview.
Check out the preview of the simulator below.
If you are interested follow this link to install the Firefox OS simulator yourself and give it a quick run.