The battery pack for the Nokia Lumia 1020 (codenamed EOS) has leaked again, this time with more photos that offer a much better look at the accessory. By the looks of it, the battery pack won't add a lot of thickness – the 1,020mAh battery seems to be contained in the grip.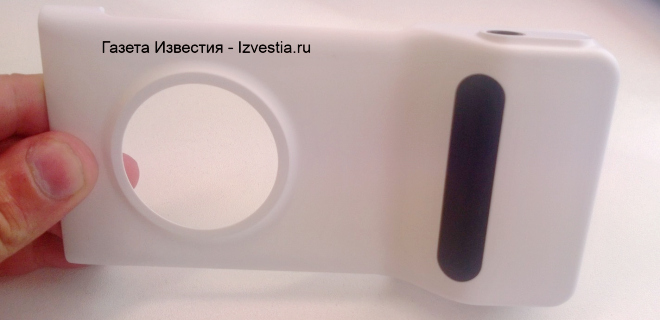 The grip has a nice rubbery-looking strip that should give you a rock solid hold on the Lumia 1020.
The grip also adds has a standard tripod mount on the bottom and a shutter key on top. This battery pack turns Nokia's upcoming (just one day away now!) PureView camera into a point-and-shoot lookalike.
The right side of the pack has four LEDs that show the charge level as well as the microUSB port used to charge the pack and the phone if inserted. The view from the inside reveals something that might be a lanyard eyelet.
In case you've missed it, the Nokia Lumia 1020 (or maybe 909) will run Windows Phone 8, pack a 41MP sensor, will "reinvent zoom" (presumably something like the one on the Nokia 808 PureView) and will offer excellent low-light photos. The smartphoned is expected to launch as soon as next month for $600 in at least three colors.
Thanks to Eugen Diskin for sending this in!
Source (in Russian)