Microsoft has issued an update for Skype on Windows Phone bringing the app to version 2.16.0.266. Available in the Windows Phone Store, the new Skype version fixes bugs and introduces slight improvements in the sign up/sign in process for users.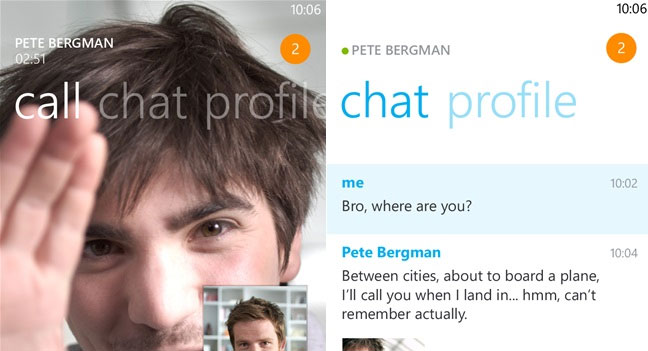 Now, first-time Skype users will have no choice but to register with the same Microsoft account that they're currently using on their phone. Anther minor improvement is the introduction of the typing indicator icon whenever someone is writing you.
Another less stalker-ish improvement is the option to mark new messages as read, so they don't bug you. Naturally, there are also a couple of bugs squashed under the hood of the popular voice calling and messaging app, but Microsoft has just listed them as "general fixes".
Check out the source link below to download the latest Skype version for Windows Phone 8.