A couple weeks ago we heard this particularly juicy rumor about the Apple MacBook Air duo getting i7 CPUs and much faster storage. Well according to some more recent information that we stumbled upon, we are just about to find out if that's true next week.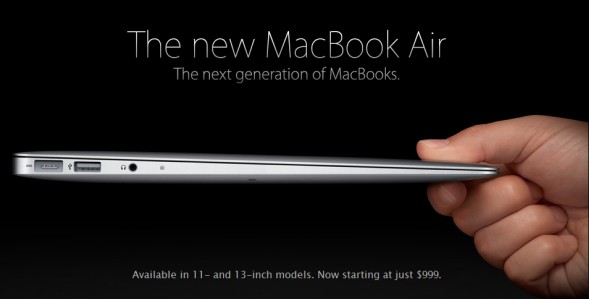 The tech website All things D claims that the new MacBook Airs will be unveiled some time next week (Thursday or Friday, most likely). The gossip is said to come from several sources close to Apple so it might not be a complete shot in the dark.
Plus we got a couple of new items on the rumored specs sheet list. Apparently the cellphone-like 64GB storage option won't be available with the next gen Airs, but there will be a new 256GB option even for the 11-incher. And the new ultra-portables should feature Thunderbolt ports for ultra-fast data transfers and bets of all, the illuminated keyboards from the previous generation Airs will be back.