LG G Flex owners have started reporting a bizarre defect that is plaguing the screen of the curved smartphone. Bumps have reportedly began to appear on the surface of some of the 6″ curved OLED displays.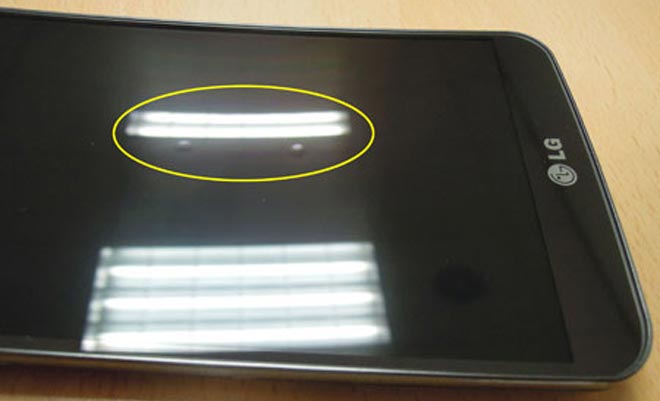 According to a salesclerk at Yongsan Electronics Market in Seoul, who has spoken with KoreaTimes in a telephone interview, all LG G Flex smartphones he has encountered come with small bumps on the screen. LG has acknowledged the problem, which boils down to the elastic features of various components.
LG's statement reads:
Because key components inside the G Flex such as the glass cover, OLED display, battery and frame are elastic, excessive or frequent force that flattens the device may produce bumps.
The company is certain that the bumps have no effect on the device quality or performance. Furthermore, an official from Korea Display Industry Association has confirmed that the curved display of the G Flex has had some technical problems, which have made LG "rather hesitant" in releasing the phone. Still, he thinks that LG "should've noted consumers ahead of the product launch."
The problem possible fixes itself, as LG says the bumps disappear over time. They can also immediately go away after pressing the problematic spot on the glass cover. However, in order to avoid them completely, LG advises G Flex owners not to apply frequent and excessive force on the device or the screen. "The reason we've made the G Flex screen elastic is to protect the device from damage from sudden impacts such as being sat on or laid down on," the statement reads.
The company has sold over 13,000 G flex smartphones via South Korea's top three carriers, but it's unclear what percentage of them have developed such issues.