Lenovo has showcased the first prototype of its upcoming Google Glass competitor, which is dubbed C1. The Chinese company is hoping to attract developers' attention before it officially unveils its wearable.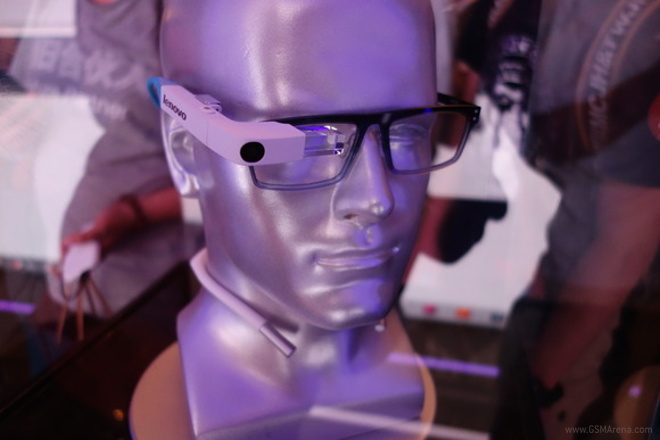 Lenovo wants its smart glasses to be the central hub of connected homes or offices of tomorrow. Similar to Google Glass, the C1 has a front facing camera and a prism display in its build. The battery is contained within a section that is worn around the neck
Along with the project C1, the company's vision also includes a new platform called NBD, with which, it wants to bring some interoperability and compatibility to the market.
Lenovo hasn't revealed much about its C1 headset and is being very secretive about its specifications. However, the company has confirmed that it would detail the product in October.
Thanks Chris De Cruz, for sending this in!