Google is on a roll today – on top of all the hardware and software products they unveiled today, they found time to talk about Google Glass. It's not a complete product – far from it, but they showed their progress so far.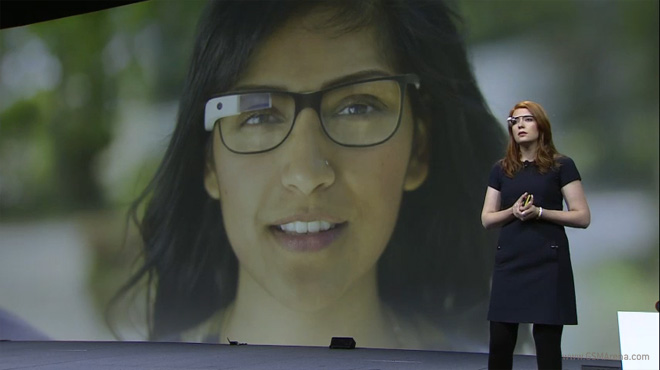 The device itself features a processor, camera, built-in storage, multiple radios and several sensors (gyroscope, accelerometer and compass).
Google Glass is also comfortable to wear – the latest prototypes weigh less than a typical pair of glasses. Some Google team members have worn them while jogging and even while jumping out of a plane.
Sergey Brin came briefly on stage to announce Google Glass Explorer Edition – he stressed that it's not a consumer device, but will be available for pre-order by US-based I/O attendees. It won't come cheap – it costs $1,500 – and won't ship until early next year.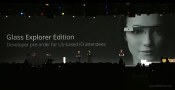 Google's presenters showed many photos snapped by Google employees who have worn the prototypes. So far, it looks like a great tool for lifelogging – it will probably mesh exceptionally well with Google+'s new features.
What we didn't get to see is the augmented future of Glass – it will offer info on many things, navigation cues and so on. That unfortunately will have to wait – maybe till the next I/O.