Samsung's latest Galaxy S5 marketing stint in the United States is once again focused on the handset's Ultra Power Saving Mode. The move appears to be an extension to the recent Galaxy S5 TV ad, which labeled iPhone users as wall huggers.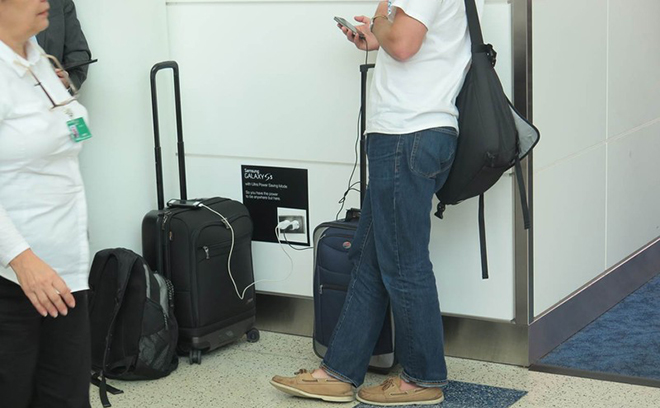 The campaign involves placing stickers around power outlets on three major airports in the United States, which carry the following message: "The Samsung Galaxy S 5 with Ultra Power Saving Mode. So you can be anywhere but here." The decals are currently placed at JFK in New York, as well as O'Hare and Midway in Chicago.

I must admit that Samsung's latest marketing stunt is a great way to boast about the Ultra Power Saving Mode of the Galaxy S5. The feature extends its already excellent battery endurance a great deal if necessary.
Samsung is currently considering expanding the campaign to more airports. Ironically, for quite some time now, the company has been sponsoring Samsung Galaxy branded charging station throughout airports in the United States as well. How's that for having your bases covered?