Well that is, according to its latest commercial. No, Samsung doesn't think that iPhone users have an irrational love for walls.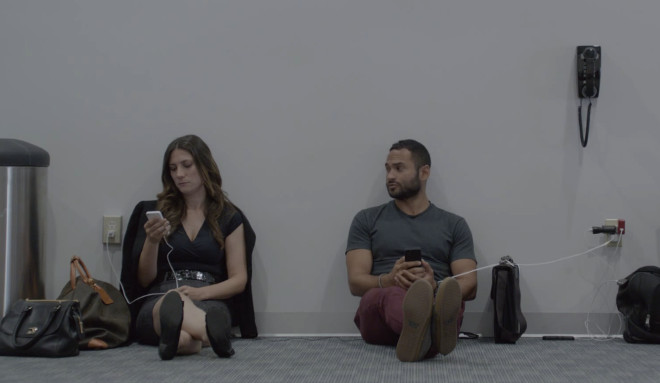 The advertisement refers to phone users who are constantly plugged into a charger due to their device's insufficient battery capacity.
http://www.youtube.com/watch?v=mzMUTrTYD9s
The ad is a humorous one, and depicts iPhone users as being forced to hang around walls to charge their phones due to the iPhone's internal battery. Samsung's flagship, the Galaxy S5, continues the Korean manufacturer's tradition of having a removable battery cover. Because Galaxy owners can change batteries at whim, they're able to enjoy the "finer things in life", according to the commercial.
What do you think of the ad? Does Samsung make a compelling enough argument? Or do you think they are overstating the benefits of having a swappable battery?