New images of the alleged next iPad mini and iPad 5 have leaked just days before the Apple October 22 event.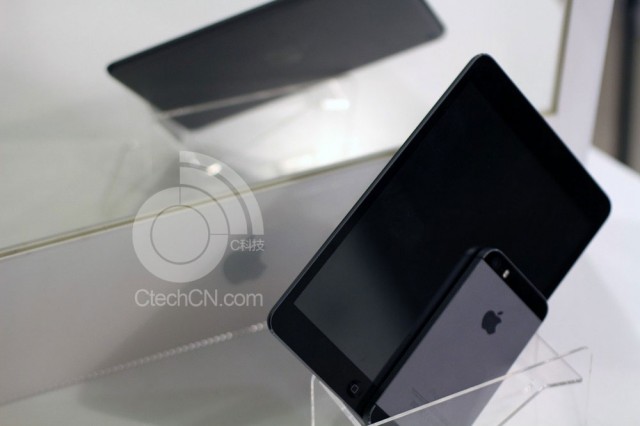 The images show the iPad mini 2 next to the iPhone 5s and with another iPad lurking in the background. Notice how the home button isn't TouchID but a vanilla one? Previous leaks suggested the iPad mini 2 will have TouchID, but this seems to put those speculations to rest.
It's all but certain that the big upcoming iPad will have TouchID, have the same narrow-bezel design as the current mini and be more compact than the iPad 4.
We've seen both upcoming tablets in pictures and a video – perhaps Apple should at least try and regain the secrecy it was once a synonym of.
Perhaps the omission of the TouchID home button was necessary in order to keep the price under control. Would a Retina display also be omitted from the list for the same reasons? Not long now, just four days until Apple's event.