Sony Pictures Entertainment (SPE) has revealed that its latest release The Interview has become the studio's top grossing online film of all time. Made from a budget of $44 million, the movie managed to pulled in more than $15 million in online sales through the first four days of the holidays alone.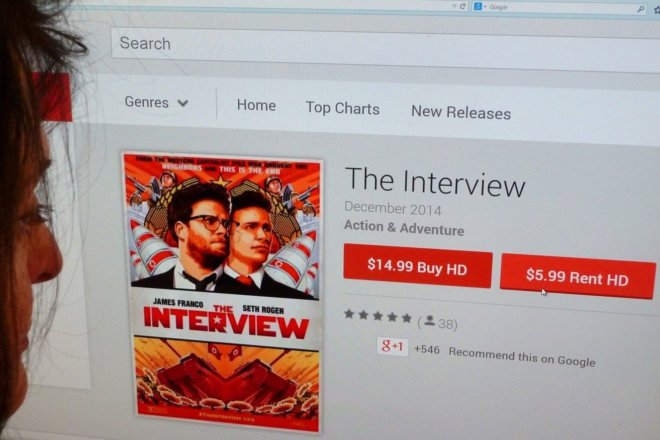 "Through Saturday, December 27, including all of its online distribution platforms, The Interview has been rented or purchased online more than 2 million times," SPE said in a statement. This compares with the estimated $2.8 million the movie made over the same time period in theaters, although that was a limited release.
The movie was released online on December 24 through four digital channels: Google Play, YouTube Movies, Microsoft's Xbox Video, and a dedicated website: www.seetheinterview.com – it costs $5.99 to rent and $14.99 to purchase. Later on, Apple also joined the club, making the film available through its iTunes store.