Nearly a week after Sony Pictures Entertainment (SPE) canceled The Interview's planned theatrical release after hackers threatened to attack theaters showing it, the studio has said that the Seth Rogen comedy will be released on Christmas Day.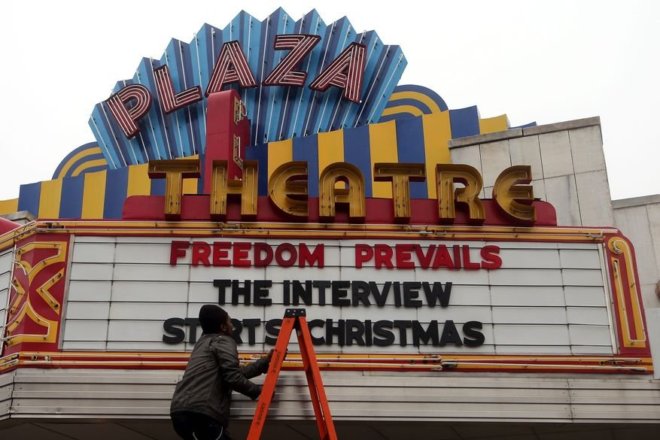 "We are proud to make it available to the public and to have stood up to those who attempted to suppress free speech," said SPE Chief Executive Michael Lynton, adding that the company never gave up on releasing the film, rather it was working to secure other platforms and more cinemas "so that this movie reaches the largest possible audience."
However, instead of the initially planned nation-wide release, the $44 million movie will be screened only in select theaters across the nation. According to a Wall Street Journal report, the film will play on approximately 200 screens in smaller theaters – Alamo Drafthouse and the Plaza Atlanta have confirmed that they will be screening the film. In addition, starting December 25, the studio is also planning to show the film via video-on-demand, the report notes.
President Obama, who had earlier said that Sony "made a mistake" by pulling the film, has also praised the company's decision to release the film after all. "The President applauds Sony's decision to authorize screenings of the film," said White House spokesman Eric Schultz. "As the President made clear, we are a country that believes in free speech, and the right of artistic expression."
For those of you who have been living under a rock, The Interview, featuring Seth Rogen and James Franco, is a comedy based on plans for an attempted assassination of North Korean leader Kim Jung Un.