Apple published a switch from Android to iOS guide? Two can play that game – Google has a dedicated page that helps new users switch to Android.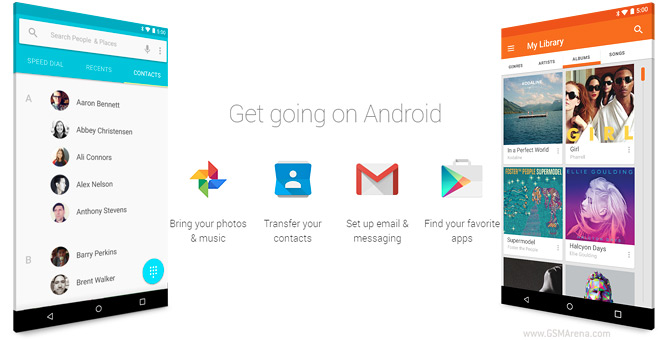 It's not Google's first guide though, last year Eric Schmidt himself posted an iOS to Android guide.
The guide will help you transfer your contacts, set up messaging, transfer photos and your music collection and finally find the Android alternatives of your favorite iOS apps.
Following the guide gets you all-in on Google's ecosystem though. Transferring photos involves installing Google+ and backing them up to your account. Similarly, your iTunes library goes into Google Play Music and you'll need to register a credit card.
Exporting the contacts from iCloud is more involved, you'll need to manually export them to a vCard and then import them into your Google account.
Read the guide for more details on how all of this is done. An important note to reiterate here is that you shouldn't forget to turn off iMessage, otherwise SMS/MMS messages will head to your old iDevice instead of your new Android phone.