The web version of Google+ has got a slight redesign today with much larger cover photos, a Google Now-eqsue look for the About section as well as Local reviews.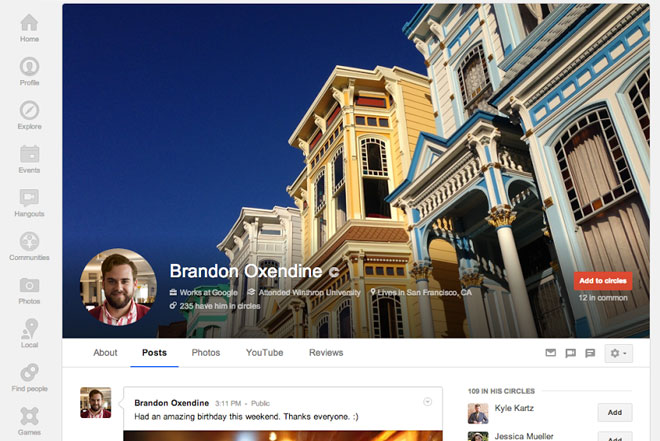 The new cover photos are quite large, up to 2120px by 1192px in fact, and they are displayed in 16:9 aspect ratio when fully expanded. Now you can really make your Google+ page shine.
The changes continue in the About section of your profile where Google has given the information more of a Google Now look. It's organized into different cards, which are easier to edit with each having its own prominent edit link.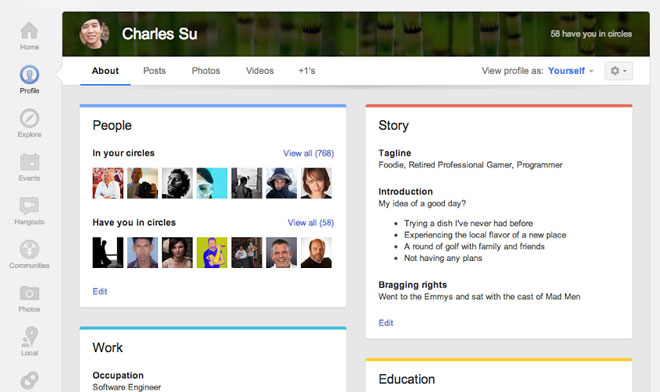 Lastly, there's the addition of Local reviews – a new tab which contains all the reviews you've given to restaurants, clubs and bars.
Google says that the changes will start rolling out gradually in the coming days, so head over to your Google Plus profile page and see if you've already got them.