A true work of art, this Apple iPhoine 6 has been pimped by the Italian company called Caviar, which brought us the gold and titanium Putin edition iPhone 5s .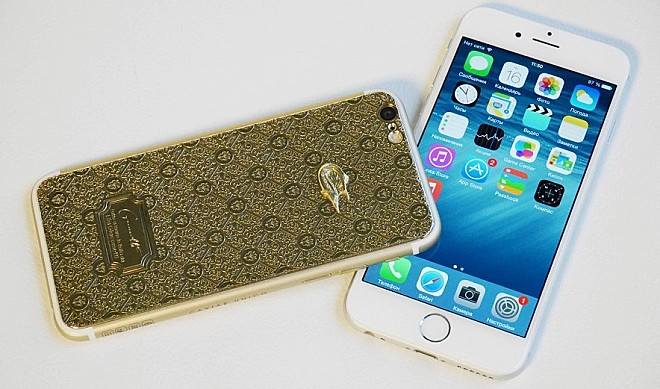 The company is now busy working on even more luxurious editions of the new iPhone 6, and we have some live shots to show you.
The Caviar Unico Firenze Diamante limited edition iPhone is no regular gold-colored iPhone. It's an iPhone 6 with an added engraved backplate made of 750 fine gold (18 karat).
The back panel features floral motifs and the Medici fleur-de-lis (French lilies) used on the Medici Coat of Arms. If you look closely, you will notice that the Caviar fish logo on the back is encrusted with no less than 7 brilliant-cut diamonds – hence the name of this limited edition luxuriphone. A total of only 99 units will be made.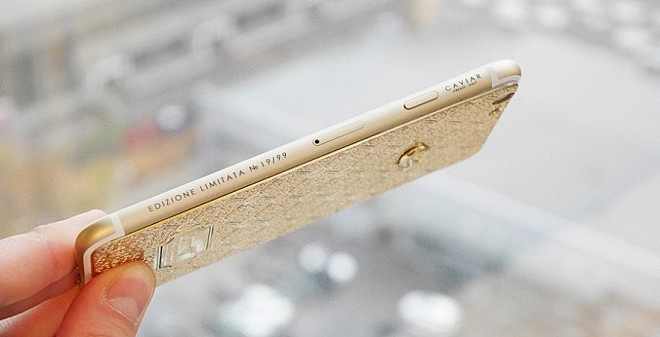 The iPhone 6 Unico Firenze Diamante comes with 128GB of internal storage and will cost you 218,000 ruble, or around €4200 or US$5300.
What? You didn't think that thing's gonna come cheap, did you?
For more live shots, check out the source link below.
Source • Product page