As most of our US reader are surely aware, the eagerly-anticipated Samsung Galaxy S6 and S6 edge are finally up for preorder today. The devices can be picked-up from a wide variety of vendors, including AT&T, Sprint, T-Mobile, US Cellular and Verizon, which carry both devices, as well as Boost, Cricket and MetroPSC, which only have the basic S6 model.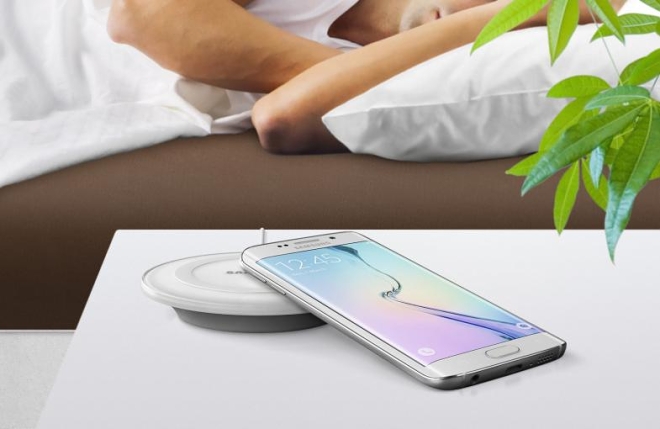 As it turns of, BestBuy is also offering preorders for both smartphones and to make the deal even sweeter, it will throw in a free wireless charger with the purchase. There is one condition,though – preorders must be made between today and April 11 to be eligible for the gift.
This is only natural, though, considering that most vendors will start shipping units around that time, so, technically, it is not really a preorder after that.
The Galaxy S6 and Galaxy S6 edge are the first two smartphones with a 14nm chipset, Samsung's Exynos 7420. Both are running a Samsung-customized version of Android 5.0 Lollipop. They both have 3GB of RAM and come with a 5.1-inch, 1440 x 2560 pixel, Super AMOLED display, curved on both sides in the edge model. The camera setup is also quite impressive with a 16 MP, 2988 x 5312 pixels, OIS enabled shooter on the back and a 5MP front-facing one.

One of the drawbacks of Samsung's new glass back design for the flagships is that they no longer have a removable battery, which is definitely a downgrade for the Galaxy line. In an attempt to compensate, the Korean tech giant has thrown in a lot of battery-centric technologies in the mix, like fast charging and wireless charging. To make thing even better, Samsung has opted to support both leading charging technologies – PMA and Qi. This will allow an impressive amount of flexibility, with the idea being, that S6 users can easily take advantage of all the existing and, fast-growing number of public charging facilities, at places like Starbucks and McDonalds.
Wireless charging might not be the most effective technology out there, but its popularity is growing fast. Even IKEA has started adopting the trend, with a dedicated line of furniture, complete with charging units, so it is good to see that Samsung has gone to great lengths to future-proof its latest tech.