The Karbon SI is the toughest case for iPhone 6 and iPhone 6 Plus by Evutec. The cover is the rugged sibling to the Evutec Karbon S I reviewed back in February.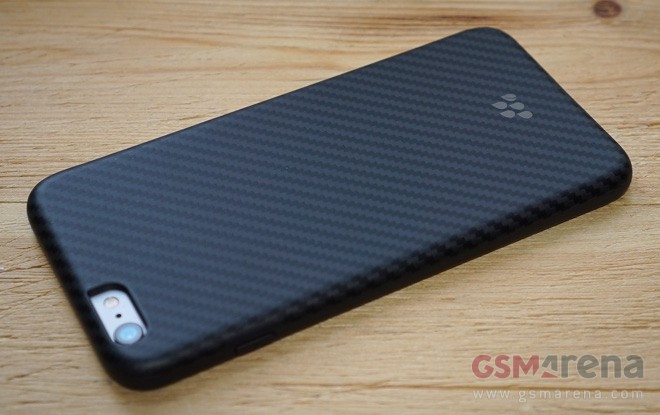 Evutec makes smartphone and tablet cases using advanced composite materials. The philosophy of the California-based company is to bring high tech and ecology together into into its products.
The Karbon SI cover is an evolution of the manufacturer's Karbon SP Series for iPhone 5s. The newcomer fuses shock-resistant TPU lining with outer shell made of Dupont Kevlar.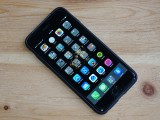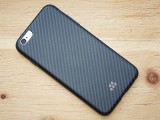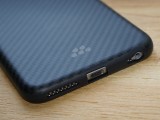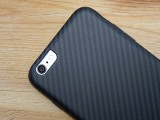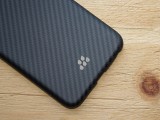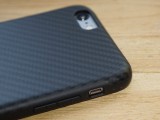 Evutec Karbon SI for iPhone 6 Plus in the flesh
The case looks great in the flesh and is available in a number of different Dupont Kevlar finishes. They range from stealthy-looking dark gray (Evutec calls it Osprey) like the one in the images above, all the way to some seriously eye-grabbing options such as red and and orange.
With a thickness of 1.5mm, the Karbon SI case is 20% thinner than its predecessor for iPhone 5s. Compared to its Karbon S relative and its .7mm waistline however, the SI is considerably thicker thanks to the additional TPU layer it utilizes (the Karbon S is nothing but a Kevlar snap-on shell).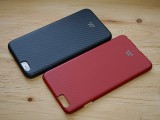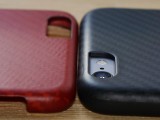 The Karbon SI is thicker and more rugged than the Karbon S (pictured in red)
The cover does a superb job of keeping your iPhone 6 Plus intact – it will handle casual drops and scratches without breaking a sweat. However, accident-prone users should keep in mind that the cover does not offer any MIL-STD or IP rating.
Overall ergonomics of the case are superb. The power/lock key and volume rocker of the iPhone 6 Plus are covered yet they offer superb feedback; the Lightning port and the 3.5mm audio jack are left uncovered and easy to access.
Handling the considerably sized iPhone 6 Plus with the Evutec Karbon SI case on is easy. The cover is coated with grippy coating, which makes it smooth yet easy to handle.
Wrap up
The Evutec Karbon SI case strikes a fine balance between premium looks, ruggedness, and ergonomics. With a $54.95 price tag, the accessory is a solid buy for casual users, looking for a premium cover for iPhone 6 or 6 Plus.
The Karbon SI is available in Evutec's online store. You can also pick one up from an Apple Store.