It has finally happened! Internet Explorer and all of its versions got kicked out of their cozy throne as the world's most popular browser by the new kid on the browser block – Google Chrome.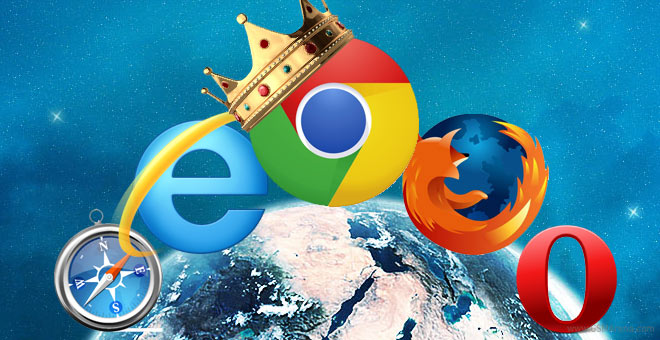 Sadly, this happened only for a brief day. According to StatCounter's data, Chrome's victory only lasted 24 hours, on March 18 and IE has claimed its old position on the top spot since then.
However, Chrome's dominance wasn't definitive. At the end of its prime day, it took 32.71% of all browser usage, with Internet Explorer breathing in its neck at 32.5%. Firefox took its predictable third place at 24.81%, while Safari and Opera stayed at their usual fourth and fifth places respectively.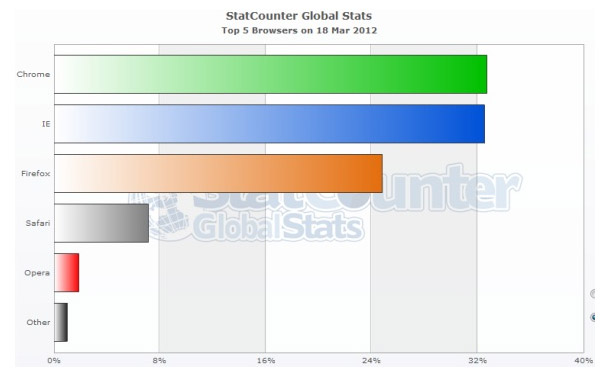 Chrome has only been available for a couple of years now, so this is a big score for Google, albeit the short span of the victory. It's interesting to see how things will unfold as the time goes by, but one thing is certain – IE, your days are counted.