Chrome Beta for Android has been updated to version 37 today, and with it come the first hints of Material Design. This new design philosophy was announced last month during Google I/O, and it will be the basis for the Android L release that's coming this fall.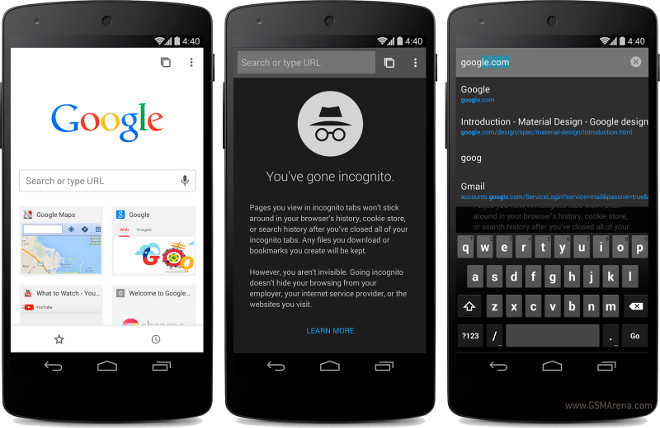 And now it's made its way to Chrome, which follows in the footsteps of the Play Store app. The browser sports a more modern look, though it's not 100% Material just yet. Still, it's a start, and Google will obviously keep adding more of that Material Design sauce to Chrome up to Android L's public debut later this year.
Along with the cosmetic change the new version brings with it a simplified sign-in process for Google websites. Now if you're signed into Chrome, you won't need to sign in again when you're navigating to properties such as Gmail, Maps, or Google Search.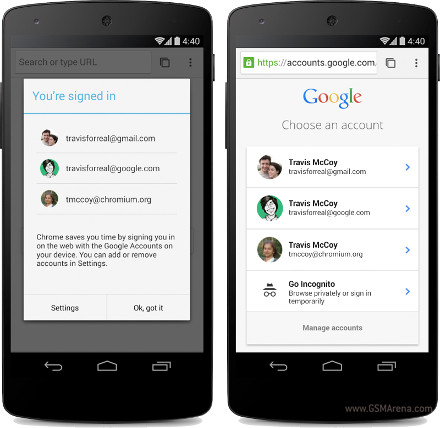 You'll be automatically signed into these, even if you've added more than one account to your Android device. If you are in this situation, Chrome will ask you which account it should work with. And after you choose, you'll naturally also be able to see and use the bookmarks and passwords associated with that account.
The new Chrome Beta is now available in the Play Store. This being a Beta, though, you should keep in mind that certain things might break, or not work.