It was only yesterday that the iPhone 6 duo went on sale in China and we're already hearing the first juicy reports.
Apparently, China Unicom, the country's second biggest carrier, has hired on-site tailors for its store in Shanghai to offer the service of pocket enlargement to those customers who opt for the bigger iPhone 6 Plus.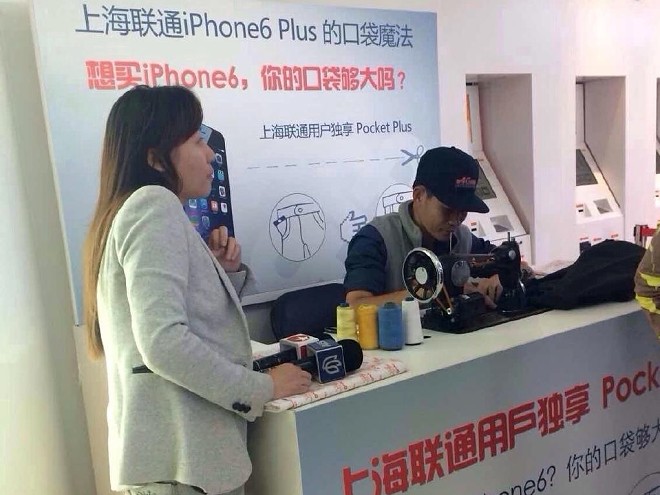 The photo of the tailor working on a pair of pants at the store is apparently going viral on China's social network Weibo.
It's highly unlikely however that these "Pocket Plus" adjustment services are anything more than a cleverly devised publicity stint. Big-screen smartphones are no novelty in Asia (they are highly sought-after even) and I doubt that customers there need any pocket adjustment to accommodate the late-to-the-big-screen-party iPhone.
Though intriguing, the PR campaign is not original either, as KPN telecom in the Netherlands offered tailor services to its customers at the iPhone 6 launch last month as well.