Purported live photo of a protective case for the yet to be announced Apple iPad Pro made the rounds online. The image was posted by Nowhereelse and is said to come from a reliable source.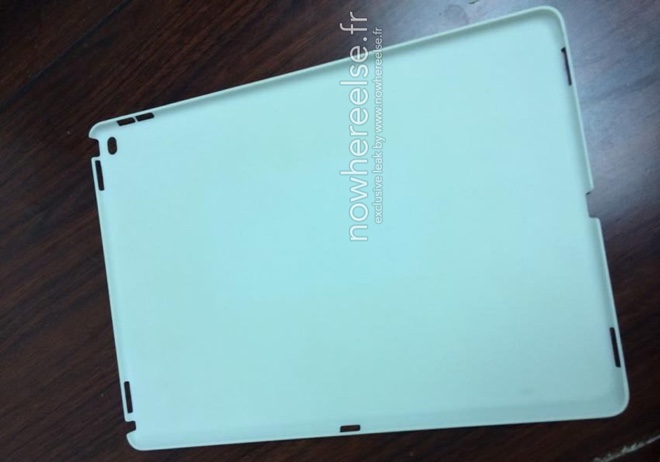 The photo gives us a potential glimpse of the upcoming tablet's hardware controls. A notable new feature that the large-screen iPad might bring is high-quality sound – the quartet of evenly placed cutouts on the case are most likely made for speakers.
Furthermore, the image clearly reveals cutouts for the tablet's volume rocker and Lightning port, as well as its camera. Cellular connectivity is also all but certain – the slot on the side of the case is likely for a SIM card.
Curiously, the leaked case falls in line with an artist rendering of the iPad Pro from a few days ago. The 3D model of the upcoming slate also showcases four speakers.
Apple iPad Pro is expected to launch at some point in Q2 or Q3 this year. The full-size slate is all but certain to launch with an optional stylus.