Supercars aren't known with their high usability and the new Audi R8 e-tron is a breathing proof of this. The car doesn't have a back window and to fix the issue Audi has fitted it with a rear-view camera which works in conjunction with a 7.7-inch AMOLED rear-view mirror.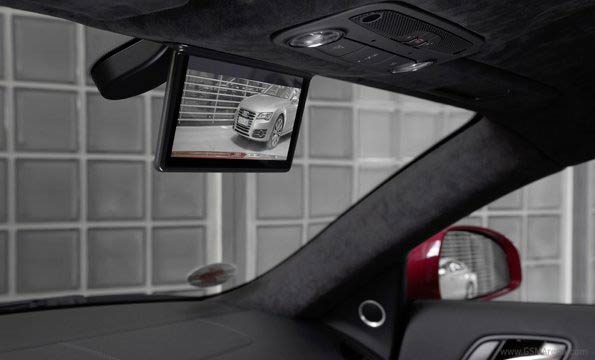 Naturally, the display will be supplied by Samsung Display and we assume it will be the same unit used in the Galaxy Tab 7.7 slate. Audi says it preferred the AMOLED display for its thinness and power efficiency compared to regular LCDs. The car-maker is also working to enable extra information to be displayed on the mirror-replacing screen in the future.
For now, the unusual 7.7-inch AMOLED rear-view mirror with the special camera will only be featured in the new R8 e-tron, but the company says that as the technology advances and becomes cheaper, it will find its place in the rest of the company's vehicles.