AT&T has launched a new limited-time offer that will net you a $100 bill credit on every purchase of a Samsung Galaxy Alpha. However, as with any offer, there are some caveats: the offer is limited only to online orders, and you need to purchase the device through the carrier's Next program.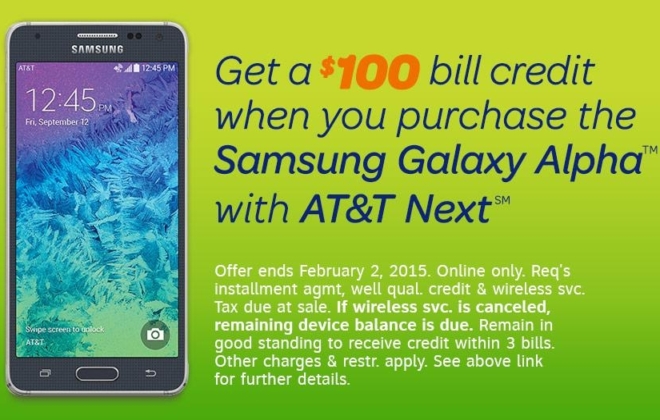 For those who aren't aware, the AT&T Next program allows you to purchase a device with no down payment and then pay for it in monthly installments ranging from $15 to $50 per month depending on the device. After paying a minimum number of installments, you can trade in your device (in good working condition) and upgrade to a brand-new one.
The company says those customers who "remain in good standing" will receive the credit within 3 months. The offer is valid till today.