Apple has just announced the new 12″ MacBook. The company has managed to make the notebook even thinner than the MacBook Air measuring just 13.1mm at its thinnest point.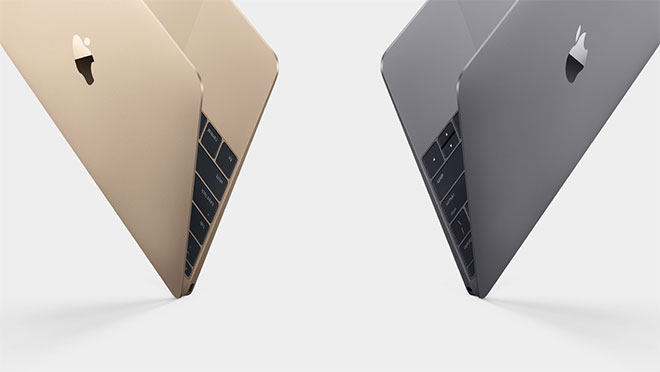 The 12″ Retina display features a 2304 x 1440 pixel resolution. The new MacBook weighs just 907 grams (2lbs), is all-metal and because of its thinness has been stripped of most of its ports. There's now just one USB-C port on the left for both charging and connectivity and a 3.5mm headphone jack on the right.
The keyboard and trackpad have been redesigned and feature cool new tech to fit into the new thin shell. The trackpad is the industry's with vibration feedback.
In fact, the MacBook features a completely fanless design and an all-metal chassis. Connectivity includes Wi-Fi 802.11ac and Bluetooth 4.0.
The 12″ MacBook will be available in silver, space gray and gold. Pricing starts at $1299 for for the base 1.1GHZ/8GB RAM/256GB config. There is a pricier 1.2GHz/8GB RAM/512GB config, which will sell at $1599.
The new Apple MacBook will launch on April 10.