No, it's not what it sounds like. Rovio, the developer of Angry Birds, isn't using some sort of Apple PR talk to make it's top selling game more interesting. Angry Birds Magic, if you remembered, is an NFC-based addition to Angry Birds which allows you to unlock special levels by tapping two NFC-enabled phones together.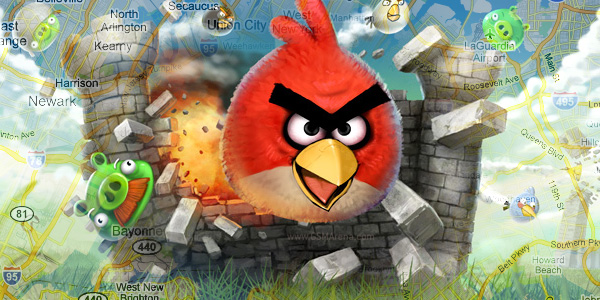 Now Rovio is taking Magic one step further with special location-aware integration in Angry Birds. When you go to your favorite cafeteria, for example, you might be offered to unlock some cool stuff. Not much is known in terms of what could be unlocked, but one thing is for sure – the Mighty Eagle is one of them. Other things that could be unlocked might be special levels, new foes to bash or even new birds ready to unleash their anger.
Each venue will have a special leaderboard and you'll be encouraged to compete with other Angry Birds fanatics who like the same place, too. The idea behind that is to bring some kind of a social experience to the otherwise game, which is played solo.
Here's a video interview with Magic's project manager explaining what it is all about.
There isn't any information on whether you'll need to pay to unlock the Angry Birds bonus material or it'll be free. Either way what do you think of Rovio's attempt to squeeze every thing Angry Birds has got to offer?