Millions this, millions that – the Angry Birds team are probably all patting each other on the back, celebrating passing 350 million downloads. The company's General Manager Andrew Stalbow bragged about some other numbers – like people spending 300 million minutes each day on the popular bird-flinging game.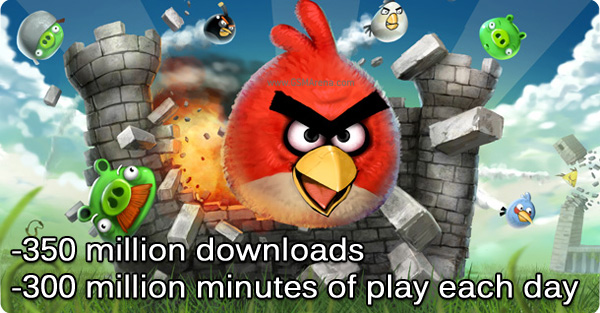 But it's not just about the game anymore – the animated shorts Rovio has put up on YouTube (like this one) have gathered over 170 million views.
Angry Birds already had a tie in with the movie Rio and Stablow hinted at "some interesting entertainment partnerships that will hopefully take what we had from [Angry Birds Rio] to a totally different level."
He also said that Rovio will be focusing on Angry Birds as a franchise for now, but was mum on whether the company will start another franchise or not.
There's no denying that Angry Birds has been good for them though – the company is reportedly valued around $1.2 billion and has become a phenomenon, leading to things like this or this.