The Amazon Kindle Fire HD 8.9 has been exclusive to Amazon US ever since it was released last September. Fortunately, today Amazon is finally ready to expand the tablet's availability. As of today, the Kindle Fire HD 8.9 is available at Amazon in the UK, Germany, France, Italy, Spain and Japan.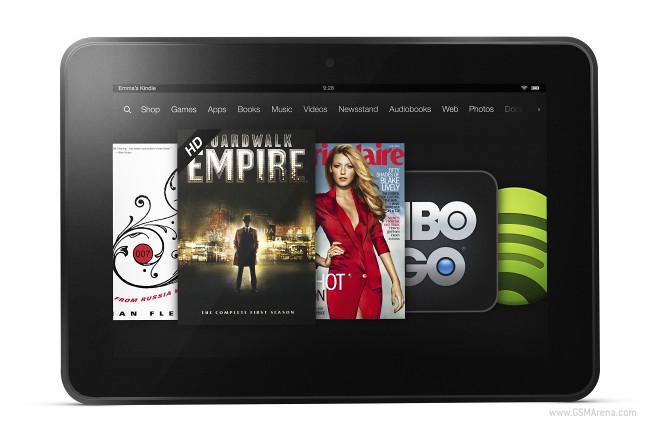 Another positive change is that the US prices are lower now, down to $269 (16GB) and $300 (32GB). In Europe, the tablet costs €269 and €299. All quoted prices are only valid under Amazon's Special Offers program.
The Kindle Fire HD 8.9 is like the bigger brother to Amazon's popular Kindle Fire HD. It not only has a larger screen, but it comes with FullHD+ resolution (1920 x 1200 px). In fact, the IPS screen almost matches the pixel density of the iPad's Retina screen.
The Fire HD 8.9 also runs on a faster CPU than the regular Fire HD – it has a 1.5GHz dual-core OMAP4470. That, by the way, is the same chipset, which is used in the Samsung Galaxy Premier and the BlackBerry Q10.
The Fire HD 8.9 is also the slimmest Kindle Fire at a thickness of only 8.8mm.
All Kindle Fires run on a heavily customized Android 4.0 OS and apps are supplied via the Amazon Appstore (called Amazon App-Shop in Europe).
As it seems, however, the LTE version will remain US exclusive for now.