At its "Spring forward" event today, Apple boasted it sold its 700 millionth iPhone smartphone. In fact, according to Tim Cook, iPhone sales are surpassing global smartphone sales rate on a year-over-year basis.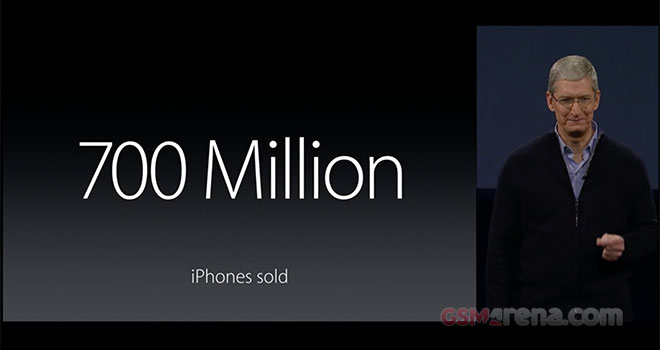 iPhones are growing 49% year-over-year, while the rest of the industry does so at 26%. According to analyst company KGI, Apple sold over 73 million iPhone 6 units just last quarter.
Cook didn't share any other sales data for iPad tablets or MacBook laptops. It'll be interesting to check some official data how many iPhone 6 and iPhone 6 Plus smartphones the company has sold, but alas.