The world's fourth largest manufacturer (yeap, that's ZTE) has just unveiled a couple of new additions to its mobile devices portfolio. The Chinese company is preparing a high-end Android smartphone called Style S and the V11 10" LTE-packing tablet, running on Honeycomb.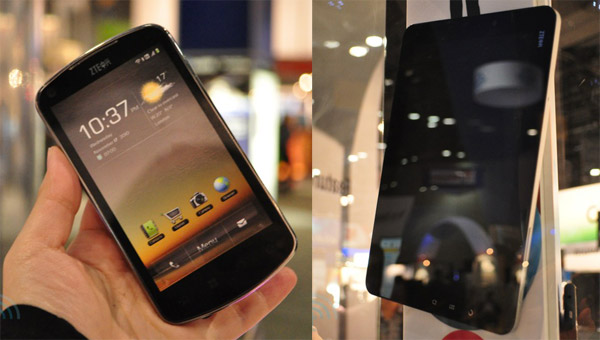 The full specs sheets haven't been confirmed just yet, but we understood that the Style S will be an Android 2.3 Gingerbread smartphone with a 4.3" screen. There will be a 5 megapixel shooter on the back and a VGA front-facing camera, while the battery powering the whole thing will have 1350mAh capacity.
As far as the ZTE V11 tablet is concerned, we know that the screen resolution will be 1280 x 800 pixels and there will be two cameras (a 5MP and a 1.3MP one) on board. They are not saying whether the CPU ticking inside will be one of those fashionable dual-core units, but its frequency is confirmed to be 1.2GHz.
The V11 will pack HSPA, LTE, GPS, Wi-Fi and Bluetooth radios plus an FM antenna. A standard microsUSB port and a 3.5mm audio jack complete the connectivity tally. We find the 6800mAh capacity of the battery pretty nicely sounding and we are actually somewhat surprised that it can only pull off 5 and a half hours of video playback.
Both the Style S (what's with the S suffix, everyone?) and the tablet will be coming to the US in the second half of this year.