Chinese manufacturer ZTE have grown to become the 4th largest mobile vendor in the world, thanks in part to the plethora of Android devices under their belt, but in September last year they unveiled that their first Windows Phone device was joining the lineup.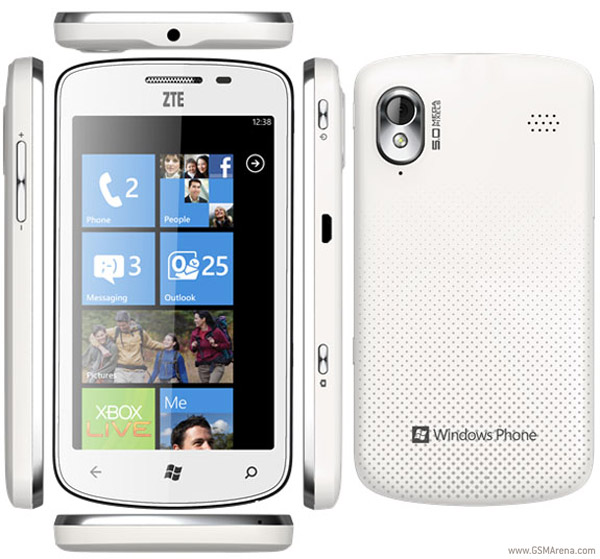 Following their acceptance as an official Windows Phone OEM partner, ZTE have wasted no time in creating the ZTE Tania which is expected to come to the UK market in mid February, later this year.
The ZTE Tania, which comes in white, uses a 1GHz CPU, twinned with an Adreno 205 GPU, 512MB of RAM and 4GB of in built storage. On the front, there's a 4.3″ WVGA TFT capacitive touchscreen and on the back a 5MP camera, capable of 720p HD video at 30fps.
It looks like the Tania has its sights set on the same target audience as the HTC Radar, so it might have a fight on its hands. We'll have to wait and see whether consumers go for a more established brand or a cheaper device, who knows?