The ZTE Grand S is the Chinese company's new smartphone flagship device, and looks to put ZTE on the map with its thin profile and 1080p screen.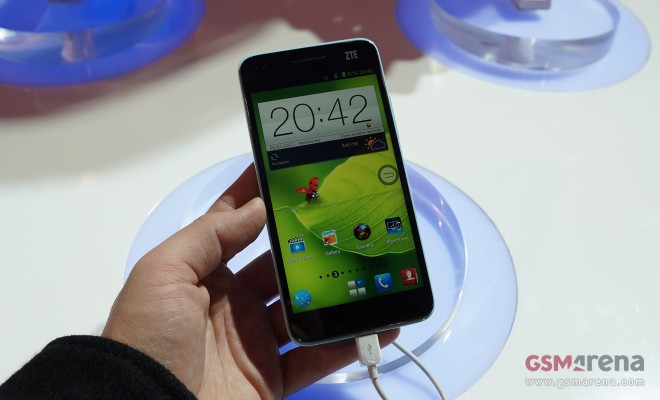 Join us as we take a look at the stylish offering in our full hands-on.
Design-wise, the Grand S offers simple and straightforward lines, although the all-plastic construction is not as solid as some of the aluminum unibody designs we've seen here at CES, such as on the recently-introduced Huawei Ascend D2.
The Grand S is a super-thin device at just under 7mm. It doesn't take the thinnest smartphone crown from Alcatel's new Idol Ultra, but the device is very thin in-hand, which lends to its slick design.
The display has a pixel density of 440ppi, and the fullHD screen looks impressive. We're not sure how well the battery, which has been whittled down to 1780 mAh in order to fit within the small frame, will handle the pressure, but here's hoping that it will last at least one full day on a charge. After all the quad-core 1.7 GHz processor provides a nicely smooth ride around the OS, but it's a hungry beast, too.
We've also made a hands-on video so you can see the device in action:
No price is available as yet for the Grand S, but ZTE is eyeing a Q1 release in China.