Back in the days when Apple announced the iPhone 3.0 OS they promised that it will support loads of smart accessories, starting with the Nike+ personal running system and its monitors. And now, eight months later we are seeing another one of those – the ZoomIt SD card reader. Let's just hope that the third one won't need as much to appear.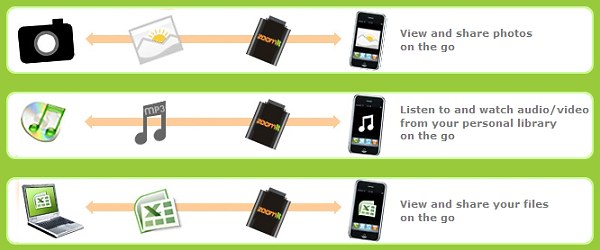 But let's not digress – the ZoomIt is really helpful tool that allows you to share photos, music and documents between your iPhone/iPod Touch and the rest of your gear. You do need the ZoomIt app, of course, but that's no biggie.
You can preorder the ZoomIt SD card reader now to make sure that you will be among the first to get it in April. Just get your 50 US dollars ready and follow the link.
Source (PDF)