YouTube's much anticipated subscription service has been officially announced today. It's called YouTube Music Key, and it will be in beta for an unspecified amount of time.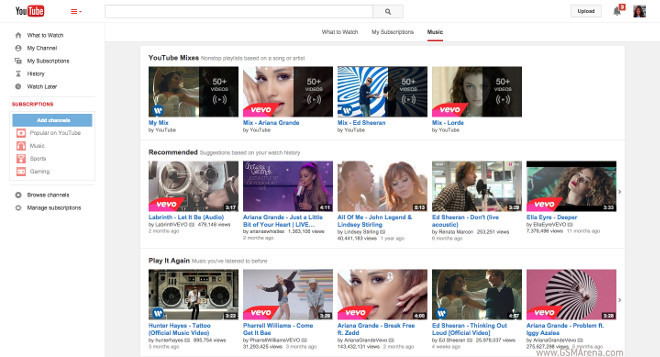 It brings you an ad-free YouTube experience, along with support for background playback on mobile, and offline viewing too.
All of these perks will cost you $7.99 (for a limited time, the normal price being $9.99) per month. But the nice thing is that if you pay for Music Key, you'll also get a Google Play Music subscription, which gives you access to more than 30 million songs and expert-curated playlists. That in itself costs $9.99 per month, so you're essentially getting two services for the price of one here.
Music videos will soon show up in the Play Music app, and the YouTube apps and the website will get a new Music tab, housing your favorite music videos, recommended playlists, as well as playlists of trending music across YouTube. Also new to YouTube will be the ability to see an artist's discography, and play a full 'album' of official music videos.
YouTube Music Key is currently an invite-only thing, but if you receive an invite you do get a long six-month trial period for the service. YouTube's "biggest music fans" will apparently get access first, though it's unclear how the company chooses who those people are.