If you've visited YouTube today you might have noticed that it has a brand new design. But there's another change that you might not notice right away – Google is trying to make it easier to follow the channels you've subscribed to and to find new content.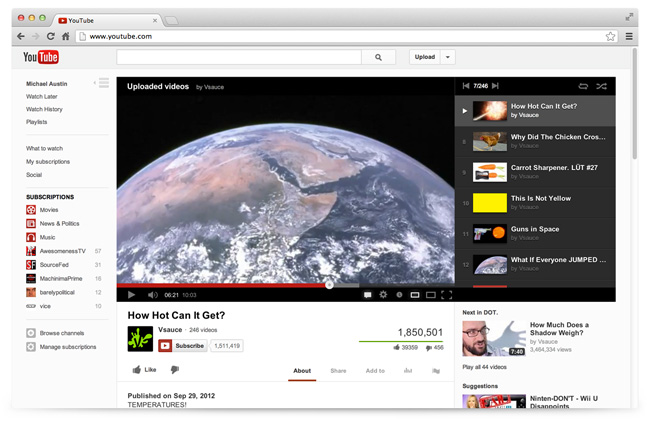 Let's start with the new look. YouTube now looks a lot closer to Google Plus and has pushed the video player almost all the way to the top – only the search bar along with a few vital options sit above it, everything else (including video title, channel subscribe buttons and so on) have been pushed below the video.
The Guide is available to the left of the video and helps you manage your subscriptions as well as notify you when there's a new video out by a channel you've subscribed to. It will also recommend channels based on what's popular and what your friends are sharing.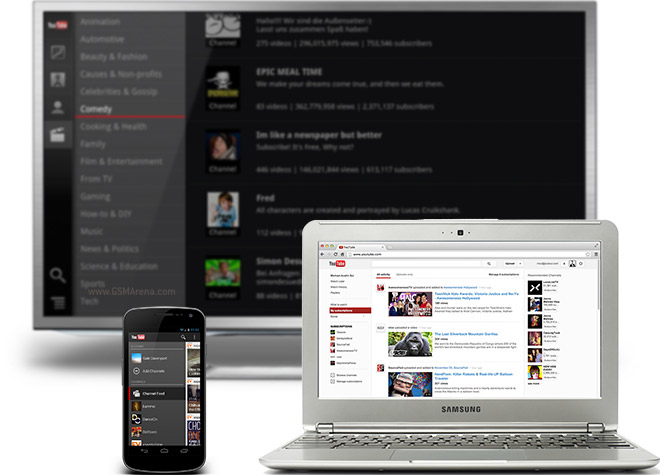 The Guide is available on YouTube's website, but also on all the apps available for the different platforms. This means you can watch videos on your computer, then on your phone, then on Google TV – YouTube will give you recommendations based on what you like, regardless of which platform you use at the moment.