The users of YouTube for iOS have been enjoying the streaming via AirPlay for quite a while now, but the latest update to the application adds the Send to TV option, which allows you to streaming content to your Smart TV, Xbox or Sony PS3.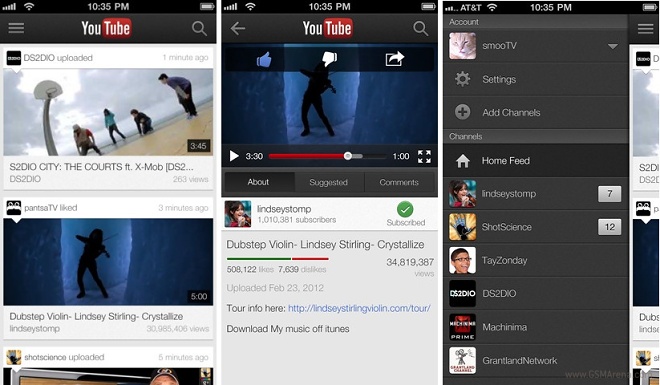 The latest version of the application also comes with improved streaming over a slow Wi-Fi connection,, allowing anyone on the same Wi-Fi network to join in to control the video or queue videos. The automatic pairing feature is quite similar to the one, we have seen on the Android platform.
The automatic pairing feature, which is currently seen with only few TV's will soon be heading to more TV's including Sony, Panasonic and others. Furthermore, YouTube for iOS now has the ability to record and upload video via YouTube capture, making sharing content easier and faster.
YouTube for iOS 1.2.1 can be downloaded for iPhones and iPads from the App Store.