Surely there are lots of people who are not willing to pay $99/year for a developer's account but still want to try the iOS 5 ahead of its release. Well, it is possible to do so because you could bypass the activation with these simple instructions.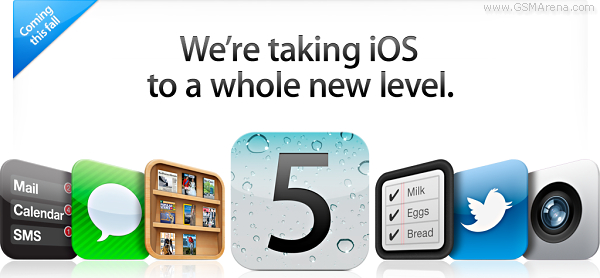 The step-by-step tutorial is quite simple really, but you need to know a few things first:
If you update an iPad 2 with iOS 5 Beta you won't be able to downgrade and will be stuck with it until the official iOS 5 is released.
If you update an iPhone (3GS/4) with the iOS 5, after the activation the cellular service won't be available and you will be soon going through a downgrade process.
iPod Touch (3G/4G) seems to encounter no limitations so far.
Now that we are clear about the risks and limitations, here is the guide to install and activate iOS 5 Beta on your iGadget.
1. Download (some googling needed) and install the iOS 5 Beta via the latest iTunes (10.5 beta works, 10.3.1 unconfirmed) the usual way – hold Shift (Windows) or Option (Mac) and click on Restore. Find the downloaded IPSW and wait for the installation to finish.
2. You should be on the activation screen now. Triple click the Home button to activate the Voice Over.
3. Triple click the Home button again for Emergency call.
4. Click on the Emergency call and while it's switching swipe down with three fingers.
5. Now you should be on the Notification Center. Click on the Weather widget to load the Weather app.
6. Exit the Weather app with the Home button.
7. You are now on the Springboard and your iGadget is activated.
Clever, right. This exploit was discovered by Mert Erdir, an app developer without a developer account (because he can't afford to pay for it). So if you are in a good mood, you could send him some money so he can become a legit Apple iOS developer.