YotaPhone 2 is among the most interesting and innovative smartphones on the market today. It offers a dual-display configuration with a front 5″ 1080p AMOLED screen and a rear 4.7″ e-paper always-on panel. There is also a Snapdragon 801 chip to power everything, 32GB storage and very good 8MP rear snapper as we've concluded in our review.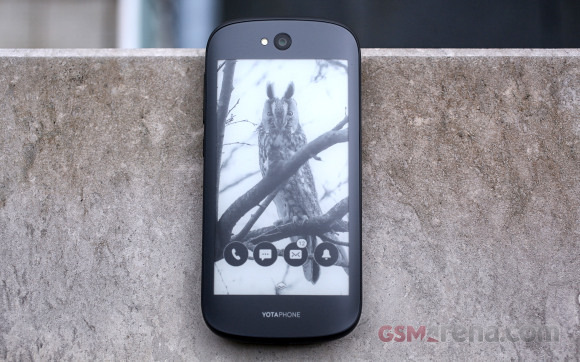 The YotaPhone 2 costs as much as any other competitive flagship, though its launch price ins Russia went even higher due to the unstable currency. Well, this is changing today as Yota Devices cut the price of the YotaPhone 2 with 17%.
Now the black YotaPhone 2 costs RUB 33,990 (€580), while the white flavor goes for RUB 35,990 (€615). The difference between the two paintjobs is still there, though now it is RUB 2,000 and not RUB 3,000 as before the price drop.
We reviewed the YotaPhone 2 a while ago and it turned out quite a pleasing and capable device. You can learn more about it here.