Yatse is one of those awesome apps that you might not even know exists, and yet can't live without once discovered. The app is a powerhouse and all-in-one tool that can satisfy the needs of even the pickiest XBMC user.
Yesterday, it was finally ushered into the new material trend and how has a fresh new look and is as stylish as ever. It is exciting to see that the app is getting the attention it deserves and is still in active development, which reassured fans it is here to stay and will keep up with the rapid XBMS development of late.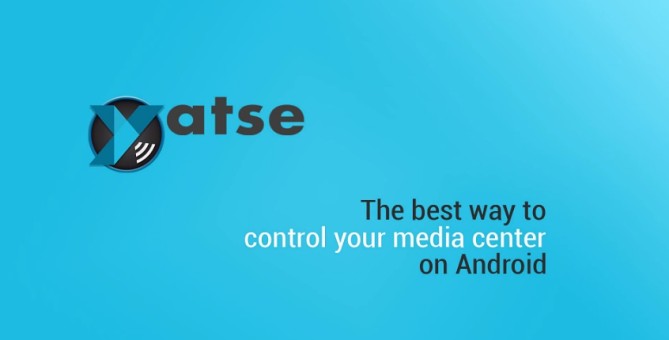 For those unfamiliar with XBMC, recently renamed to Kodi for legal reasons, it is one of the most popular open-source media player software suits. But that description definitely does not do it justice. It actually represent a monumental amount of effort from a multitude of people who have managed to create one of the best, if not the best and most complete multimedia management platforms in existence to date.
Yatse builds upon the already impressive experience that Kodi provides and takes it to a whole new level.
Kodi can practically do anything multimedia related and be extremely efficient at it. Movies, Music, Games and Photos are just the tip of the iceberg. The project is so flexible and extensive and has such an amazing user base that currently it can be customized and set up to deal with almost any task – video streaming, emulation, info scraping and countless other features, which make it one of the most all-encompassing multimedia suits out there.
It is also runs on almost anything ranging from Windows through Android all the way to embedded Linux platforms, like the RaspberryPi for example.
Initially the Yatse started out a simple remote for the XBMC system and gained popularity quickly by solving the issue of managing the media suit on devices without many standard input options. Since then, however the app has grown into an amazing feature-rich suite of its own.
Besides numerous control schemes, widgets and toggles it also includes such advanced features like: voice commands, offline playback and library, video streaming with UPnP/AirPlay/Chromecast and even full support for Android Wear.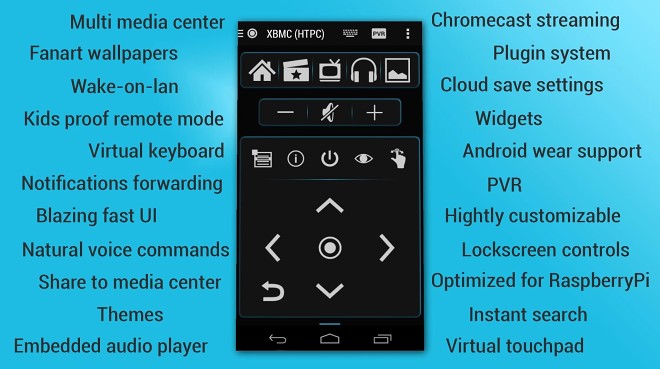 So if you are itching for a new multimedia experience or you are already a Kodi enthusiast, be sure to grab the updated Yatse from the Google Play store while you prepare the next batch of popcorn.