Today Yahoo has announced it's published a new version of its app for both iOS and Android to the iTunes App Store and the Google Play Store, respectively. The update is decidedly bigger for Android, where it introduces animated weather conditions (such as fog, rain, heat, snow, lightning, and frost).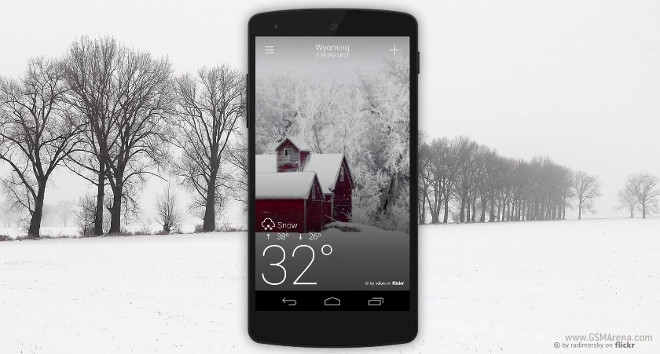 Most of those have been available on iOS 8 since September, but today lightning and frost have made their way to devices running Apple's mobile operating system as well.
The effects bring you such wonderful things as "gently falling snowflakes" and "sky-splitting lightning" flashes. To create them, Yahoo boasts that it has used "bleeding-edge graphics technology typically only seen in video games".
Over on the iOS side, Yahoo Weather now comes with updated designs to accommodate the bigger and higher-res screens of the iPhone 6 and iPhone 6 Plus, as well as some unnamed bug fixes and performance improvements. The app is free on both platforms.