Xiaomi's announcement today didn't end with the Tegra K-based Mi Pad 7.9″ slate. There was another unveiled device, which really deserves attention – the Mi TV 2 powered by Android.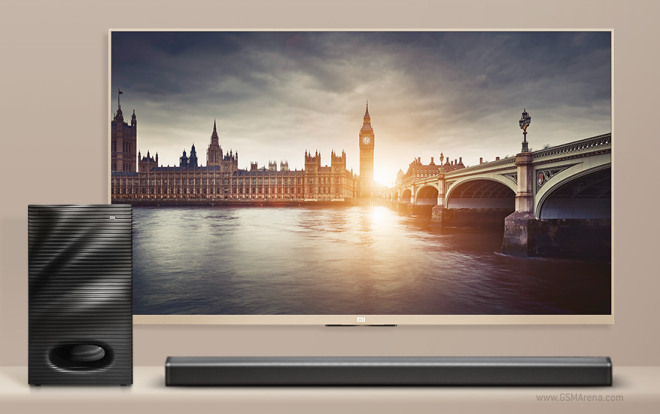 It's a 49″ TV with 4K resolution and 3D priced at the unbelievable $640!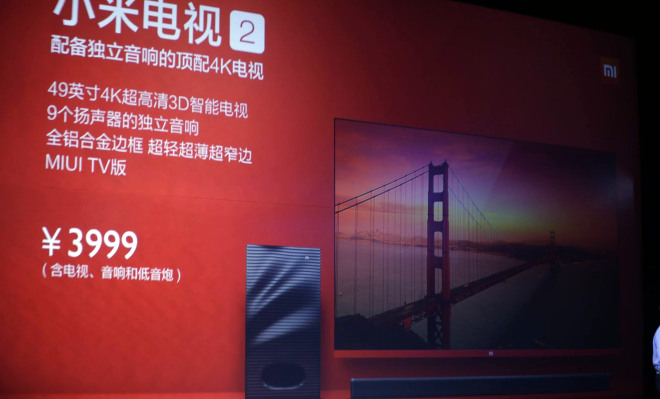 So, the Xiaomi Mi TV 2 is an Android-powered smart TV running on MStar 6A918 chipset with a quad-core Cortex-A9 processor clocked at 1.45GHz, Mali-45-MP4 GPU and 2GB RAM. There is also 8GB internal storage expandable via a microSD card slot.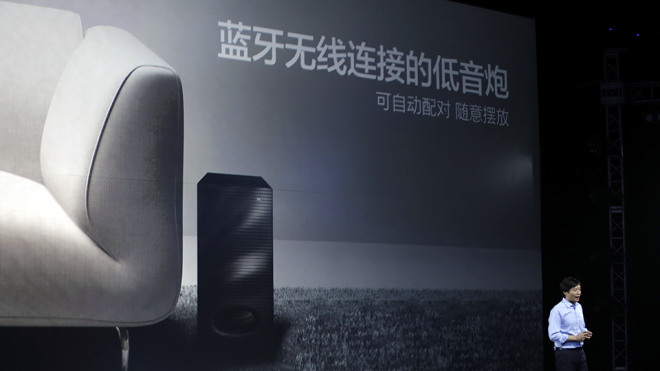 The Mi TV 2 has a 2″ bigger display than its predecessor and comes with 3840×2160 3D screen. It is also thinner and lighter, and packs some advanced image quality enhancement technology.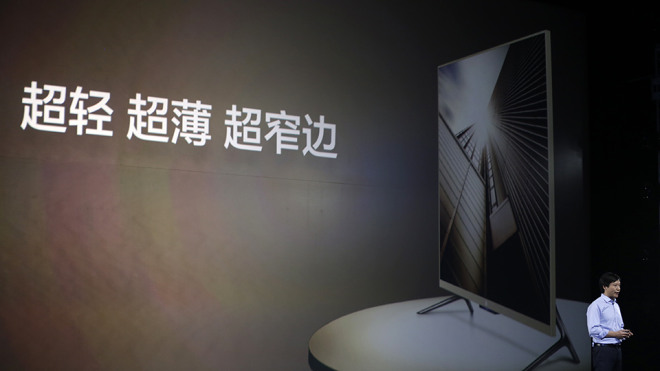 Xiaomi Mi TV 2 is priced at CNY 3,999 ($640) and comes pre-bundled with a standalone sound system that makes use of its Dolby Audio capabilities. It will launch in China on May 27, but we didn't hear anything on international availability.