The Xiaomi Mi Pad 7.9 is the Chinese company's first tablet attempt, and we've got our hands on the import in our latest hands-on video.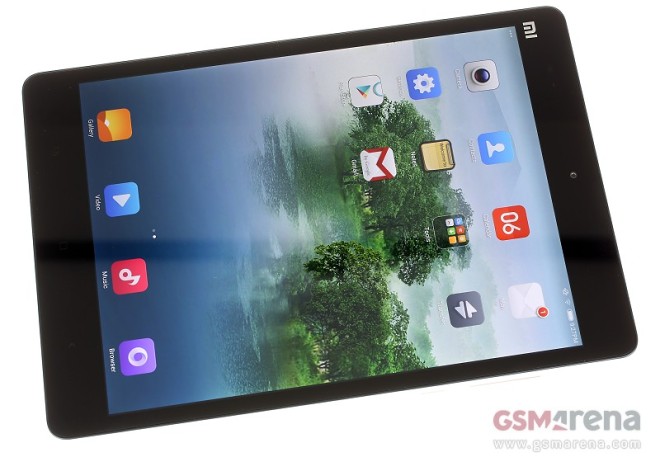 The Mi Pad takes some obvious design cues from the Apple iPad mini 2, but comes in significantly less than the Cupertino offering. But is it worth it? Let's find out.
The Mi Pad features a 2.2GHz quad-core Cortex-A15 CPU running on Nvidia's Tegra K1 chipset, alongside 2GB of RAM. The 7.9-inch display is identical to the one found on the Apple iPad mini 2, having a resolution of 1536 x 2048 pixels, which results in a pixel density of about 324ppi. Just as the Wi-Fi only iPad mini 2, the Mi Pad lacks 3G, GPS antenna, NFC, or FM radio.
The 8MP/5MP front/rear camera combo is higher than what you would find on the iPad mini 2, however, and both shooters are capable of 1080p video recording to boot. Dimensions are for the most part the same between the two devices, with the Xiaomi device being 1mm thicker and 30g heavier.
As a China import, the Mi Pad is in a unique position of being able to support Google services, but doesn't come with them on board. Since Google's services – like Google Maps – aren't available in China, Xiaomi is not forced to preload them. You do, however, get access to the Google Play store, so you could install them from there. In this way, the Mi Pad is one of the first devices that we can remember on which you're able to add and remove Google services at will.
The user interface is heavily influenced by iOS, with Xiaomi trying its best to make their Android 4.4 KitKat build with MIUI overlay as close as possible to Apple's OS. There's no app drawer, and all your apps are simply displayed on the homescreen. There's also widget support however, and the leftmost pane is reserved for a series of tiled widgets, a la Samsung's Magazine UI.
Here's a quick video of the Mi Pad in action:
The Xiaomi Mi Pad 7.9 is currently making the rounds in our review studios, so be sure to check back soon for our comprehensive review.
Special thanks to XiaomiShop.com for providing us with this review unit.