Microsoft has finally released he long awaited Xbox Video app for Windows Phone 8. The service has been available on Windows Phone 7 devices since the dawn of the Windows Phone platform, but until now WP8 users were left waiting for a compatible release.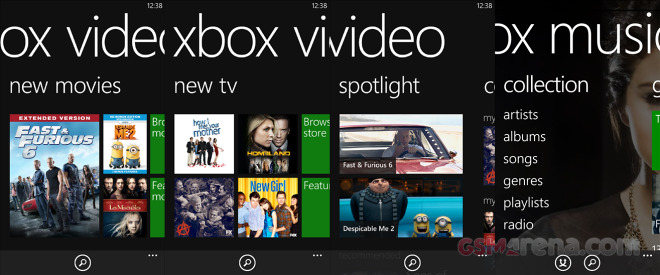 It took over a year, but Microsoft has finally come up with a proper app from which you can access the entire content of Xbox Video.
Unfortunately the Xbox Video app for WP8 has one limitation – it can't access HD content. The mobile app will only let you view and download SD videos. You can still purchase or rent HD content, but you'll have to watch it later on your PC or Xbox (360, One).
Meanwhile, Microsoft has redone another proprietary app – it has separated the Xbox Music service from the Music+Videos Hub. This way you'll get the latest updates on time instead of waiting for the next firmware upgrade.
Xbox Video | Xbox Music | Via