Microsoft is about to make it easy for Xbox One gamers to never leave their precious controllers. An update to the popular gaming console is about to bring a heavily requested feature – Voice Messaging.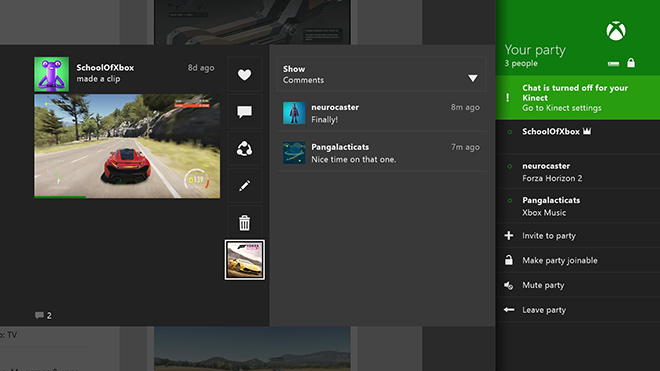 The new functionality will allow users to compose and play voice messages via the device's messaging app. Xbox One users who participate in the preview program will receive the April system update later today.
Double tapping the Xbox button will record a voice message and send it to buddies. These messages can be exchanged between Xbox 360 and Xbox One consoles.
Dedicated party chat servers will improve the quality, reliability, and stability of the chat relay services that are in progress. Apart from that, the activity feed will also include game hub content for easy discovery.