Microsoft has already added the Xbox One original accessories to its Store. If you want to opt for a second Xbox One Wireless Controller you can get one for $60 in the USA or €60 in the EU.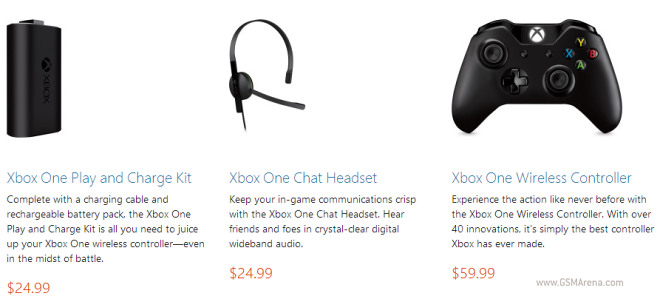 As usual Play and Charge kits are available as well. They cost $25/€25 if sold separately, of $75/€75 if you get them bundled with a wireless controller.
Microsoft is also offering the original Xbox One Chat Headset for $25/€25.
Day One 12-Month Xbox Live Gold Membership currently costs $60/€60 and will give you access to multiplayer, other exclusive entertainment and Skype.
The Xbox One console launches this holiday season side by side with the Sony's PlayStation 4. Both are based on similar hardware, rely on Blu-Ray drives but the PS4 costs $100/€100 less than the $500/€500 Xbox One.