It looks like Microsoft will have a lot to shout about at this years Electronic Entertainment Expo (E3) on June 7. The biggest gaming event of the year plays host to the latest and greatest announcements from the largest hardware and software developers in the business and all eyes will without a doubt be on Sony, Microsoft and Nintendo to deliver some juicy gaming news.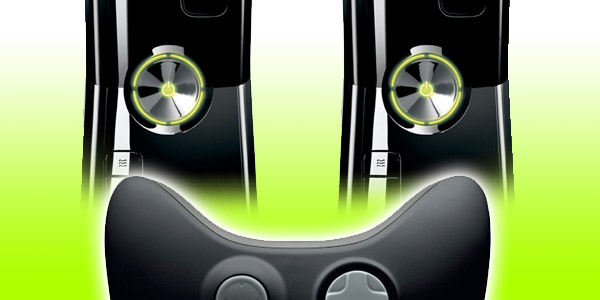 Microsoft will have a lot to smile about with regards to the Xbox 360 at E3 2011

There's a lot of speculation behind what Nintendo are bringing to the table with project Café and how Sony will approach the PlayStation Network hacking debacle, however what Microsoft plan on kicking off with is no secret. Microsoft have just produced the latest sets of stats and figures for their entertainment Goliath, the Xbox 360.
The 360 originally graced us with its presence back in late 2005 and you'd half expect sales to have started strong but then drop off by the end of year 1 or 2, well not the with the Xbox 360. In fact since its release, Microsoft have sold more than 55 million consoles worldwide and within the US alone, 10 of the past 11 months have played host to record sales. Microsoft have even reported that year on year for the past 3 years they have seen sales experience triple the amount of growth compared to Sony's PlayStation 3.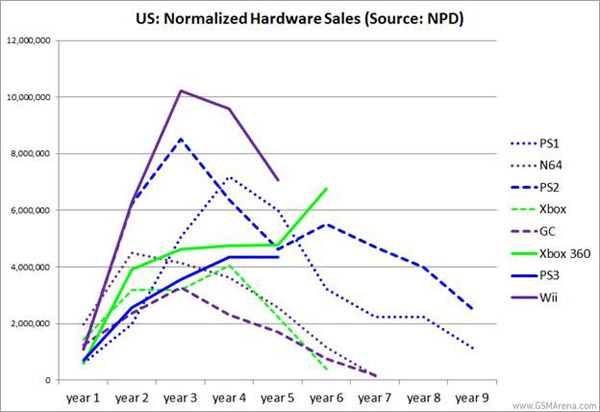 A graph showing sales success of the various generations of home consoles, past and present

What has prolonged this great success, at least in 2011, has been the introduction of the Kinect, Microsoft's advanced motion tracking camera peripheral. Emulating the success of the Wii's motion control craze would be no easy task but somehow the Kinect has shown just how much of a wave it's made. The Kinect has helped shift a heap more consoles in bundle packs and similar deals, which just translates to a mass of concentrated profit in Q1/Q2 2011.
Microsoft have also been pushing the 360 as more than just a games console, sure you can jump onto Call of Duty and pwn (yes pwn) some noobs, but Microsoft want you to think of your 360 as more of an 'entertainment hub'. To reflect this they've noted that more than 35 million active Xbox Live users have clocked up over 2.1 billion entertainment hours in total and what is more only 60% of that time is spent actually gaming. The remaining 40% is apparently primarily made up of users consuming video content.
It's perhaps surprising that so much time spent on-console isn't spent in-game, however with services like Netflix(US), ESPN(US), Facebook, Twitter and Sky Player(UK) built right into your Xbox, it should come as little surprise that it's branching out as the most versatile of the three main consoles. Before E3 in the coming days (June 7 – 9), what do you think will come of the 360? How long will Kinect keep hardware sales on the up? What do you think Microsoft will bring to E3 this year, other than a list of their latest successes? Do Nintendo or Sony pose a threat to the rock solid following behind the 360? Are you pleased or not to hear such success coming to Microsoft?